Faith's story of finding her confidence, and finding the time to put herself first…
Today, I want to introduce you to an amazingly inspiring ​woman whom I have so much respect for.
Faith and I have been working together for quite some time. And when she came to me, we had a lot of work to do to get here to the stage…
Being in the military can be challenging enough, couple that with a goal to step on stage – and an inspiring story can ensue. She successfully dropped 30 pounds to get on stage, all while enhancing her lifestyle along the way.​
So let me introduce you to her. I know that she'll help you to light a fire in your own work – whether you compete or not. Take a moment to watch her exclusive interview.
The Smarter Approach to Your Prep Always Wins in the End – Download My FREE Contest Prep Crash Course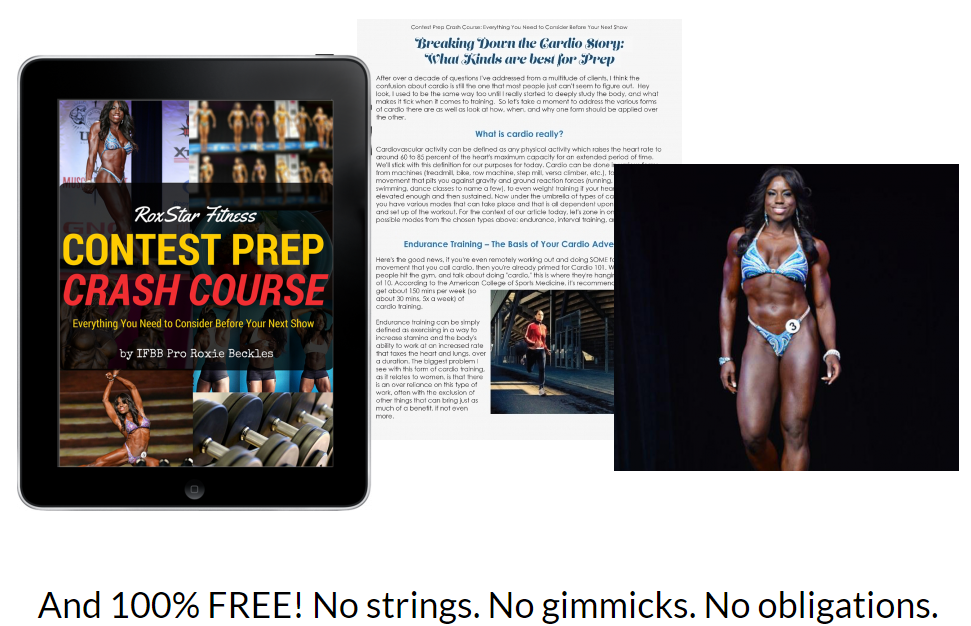 Look, the one thing I want you to learn from everything I share is that you can indeed have a SMART prep, and look amazing in the end. You CAN do things the right way, and WIN on stage.
All it takes is working with the right advice and tips to help you to get there, and to truly develop into the amazing athlete that you already are.
I pride myself on developing my competitors. To TRULY guide them, hands on, to their best. To be there for them for that motivation, mental support, honest feedback, and attention to detail that will get them to their winning physique.
I created this amazing eBook to help you to start to take a smarter approach to your prep – all while looking your ABSOLUTE BEST on stage!
In this eBook I'm breaking down everything you need to consider when it comes to cardio and weight training for prep, dieting for your show, posing and presentation tips, and so much more!
Plus, I've got some really great bonus videos that will help you to master the game, and figure out exactly what you need to do to ensure that you look like a star up on that stage.
You Deserve to Win!