Are You Ready to Incinerate Fat, Tone Up & Get FAST Fat Loss Results - in Just 21 Days?
If you are ready to get on a DIRECT path to your goals, with an easy to follow training and nutrition program geared to push you, challenge you, fire blast calories, tone up lean muscle, and burn stubborn fat like never before...
Then I have the perfect solution for you!
You Have A Choice:
21 Days From Today You Can Be Pounds Lighter, Inches Slimmer, Feeling More Confident and Closer to the Body of Your Dreams…
Or You Could Be Exactly The Same as You Are Today. Which Will You Choose?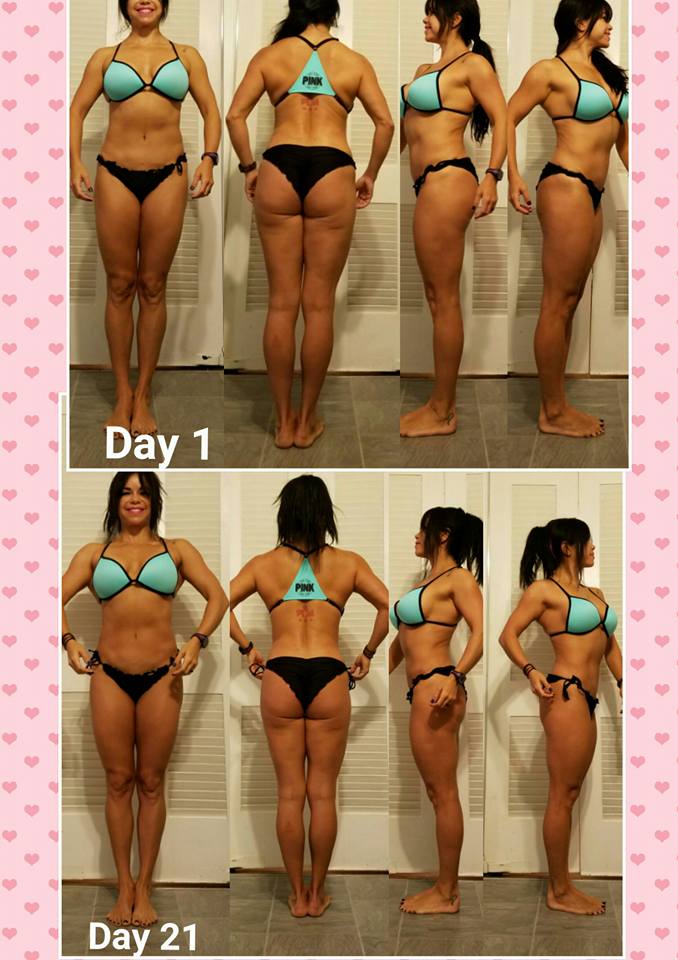 We came to Cancun for my husband's bday. Today I felt like this was my figure competition that i was supposed to do next month before the broken bones.

I haven't worn a bikini since last year for my wedding.
I felt so self conscious before coming here like I'm sure a lot of women do. Then you go to a resort with non gym goers, "normal people" and actually get complimented on your physique.
Goes to show that in the normal world, you're probably at least top 5...lol...despite going through a building phase, this is the most confident and proud I've ever felt about my body!!!
It's people like Roxie that give "normal" women like me the guidance to achieve their dream physique but most importantly...self confidence! #ilovemybody
Tiffany M. Got Back Into A Bikini Again
Chantal Sees Some Fantastic FAT LOSS!
I've lost only 3 lbs since beginning the program, but lost over 10 inches, most notably 4 inches from my lower abdomen! YAASSS!
Roxie this program is simply amazing. I'm so happy that I've found you! I'm going to definitely do another round again to see even MORE results.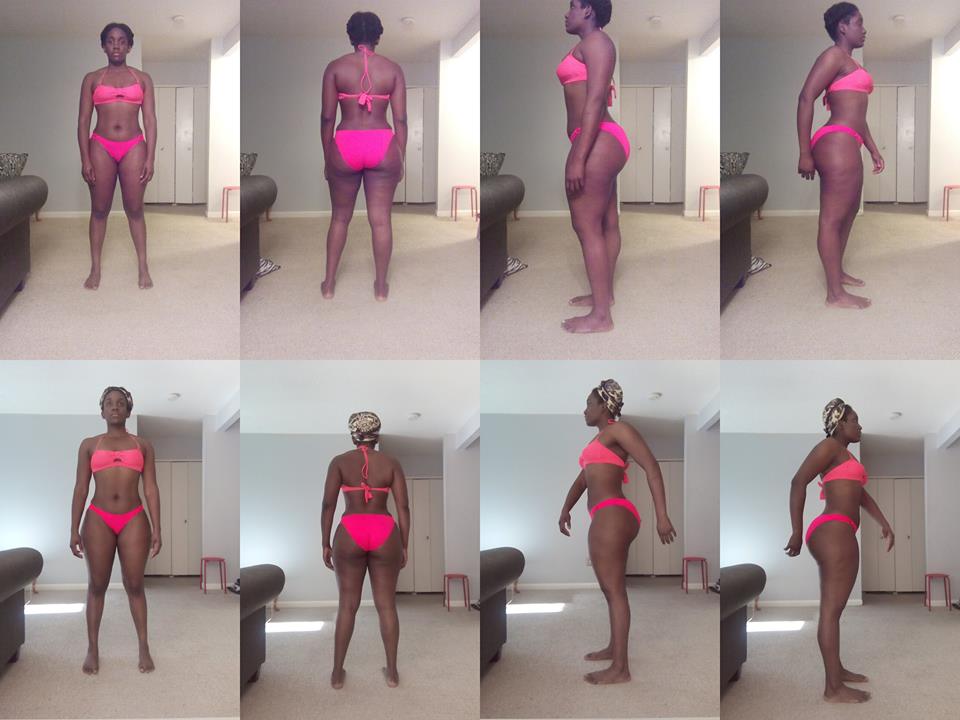 Antoinnette Drops Inches (Even While on Vacation) and Loves It!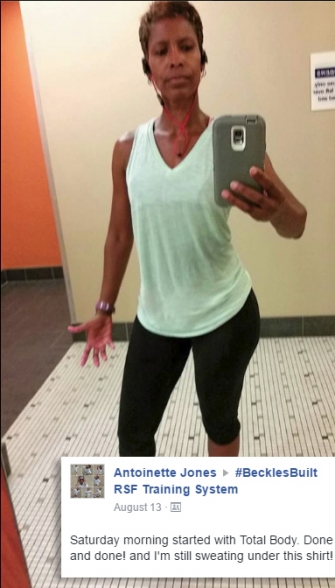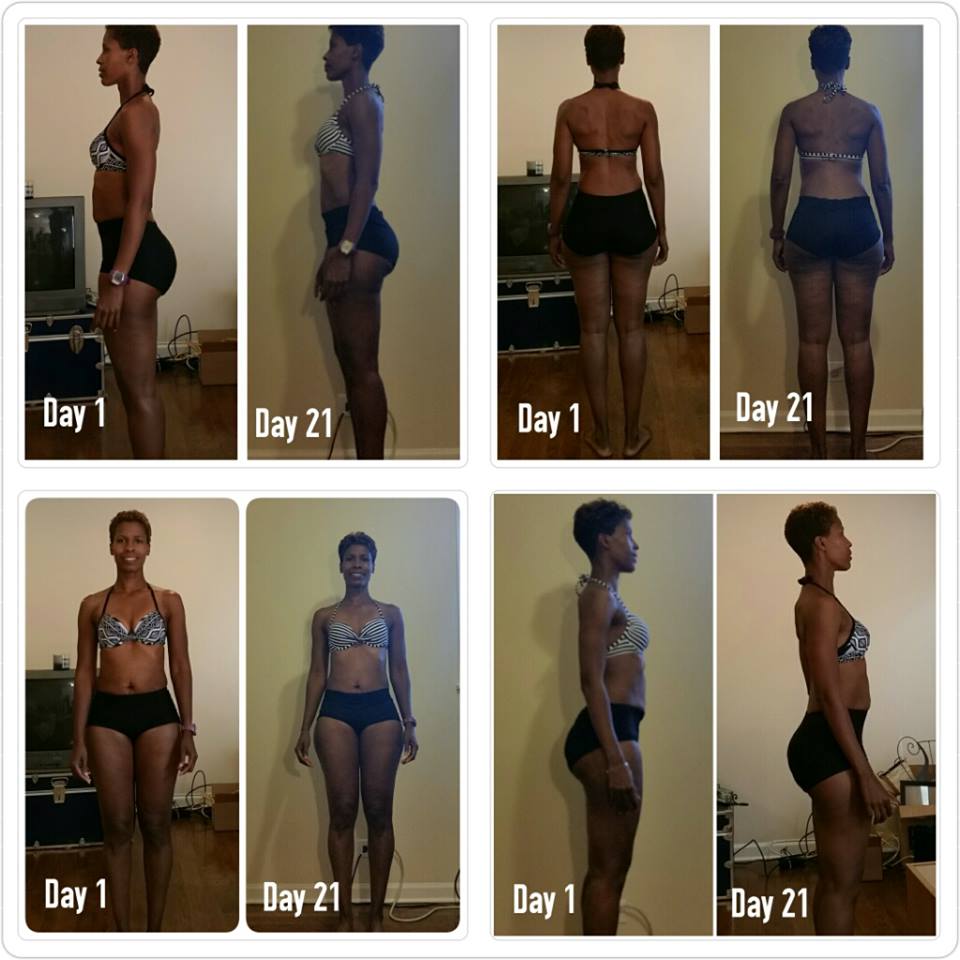 My measurements went down EVEN MORE during the last week and I wasn't expecting that - measured 3 times just to be sure. LOL! I went on vacation WHILE on this program - and it was so easy to follow that I didn't even go off plan that much. And even still - I stayed on track and continued to see results. I really love this program - thank you Roxie!
Day 1 vs. Day 21
Weight: 123.4 / 121.8
Bust: 30 / 28.5
Waist: 26.5 / 25
Naval: 28 / 26.5
Butt: 40 / 38.5
You Have A Choice:
21 Days From Today You Can Be Pounds Lighter, Inches Slimmer, Feeling More Confident and Closer to the Body of Your Dreams…
Or You Could Be Exactly The Same as You Are Today. Which Will You Choose?
A Quick Message From Trim 21 Program Creator, Expert Trainer, and Author - Roxie Beckles
Dear Avid Gym Goer, At Home Workout Trainee, Intermediate or Advanced Gym Devotee, and ANYONE Who is 100% Ready to Drop Fat, Tone Up and KEEP Lean Muscle, and Boost Your Fat Loss Results in 21 Days - Safely and Effectively:
Let me ask you this...
How LONG have you been spinning your wheels trying and failing at losing that stubborn fat that just won't seem to go away?
How many times have you started on a program, only to give up because it just wasn't working fast enough for you?
How much longer are you willing to allow yourself to be frustrated, disappointed, and discouraged because you don't know what to do to get results, you've tried everything (so you think), and nothing seems to be working?
How good would it feel to you to just be able to slip into those jeans that once fit, but now you have to put on lying down (and they barely even button - if at all)?
When are you going to say ENOUGH IS ENOUGH, and get on an easy to follow plan that can help to TRULY jump start your fat loss - and keeping you motivated and inspired along the way?
Raise Your Hand If You Know This Is You...
You've been trying and failing at KEEPING off the same few pounds for a few years.
You're feeling absolutely STUCK right now because all the training in the world isn't working anymore.
You're exhausting yourself doing a ton of cardio, and wondering why in the world you're still on that frustrating plateau.
You're almost at the point right now where you're barely eating enough, and you suspect your metabolism has slowed.
You've been restricting almost everything out of your diet because you've been told you can't eat almost anything you love and still see results.
You're not at all happy with what you see in the mirror, and you're at a point where you almost feel like giving up.
You've tried so many different programs and wasted so much money, you're really afraid if anything is actually going to work.
You didn't get the kind of support you feel like you needed from other programs, and you are skeptical that anything less than full on coaching can be hands-on.
You really REALLY just want to see some results. You're not looking for a miracle, just realistic changes so you can feel inspired.
You have an event or special occasion coming up, and you want to drop a little weight, maybe fit a little better into that outfit you have in mind to wear.
You want to be able to get some real help, some real answers, without necessarily breaking the bank.
You want to be a part of a community of women who are super supportive and motivating while you work to change your body.
You're 100% absolutely DONE with staying the same. Being in this body you're not proud of. And you are ready to dedicate the time, effort, and even the money to get unstuck - and get REAL results.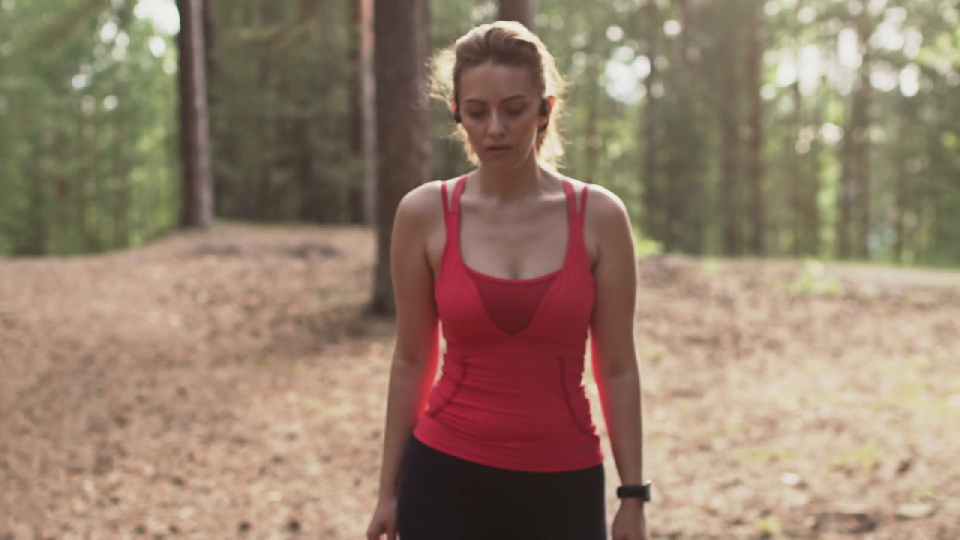 Are you FINALLY ready to take the next steps in your training and nutrition, and dedicate yourself to JUST 21 DAYS and see how much your body will change when you commit, focus, and put in the REAL work?

If you answered YES to that last question, I am HERE TO HELP YOU!
I work with clients just like you on a daily basis!

And many of my clients are looking to see REAL results, and love to see things moving along right away! So I take the time to design fat loss programs that help them to get the absolute maximum results in as little time as we can - within the first few weeks of working with me.
Check this out...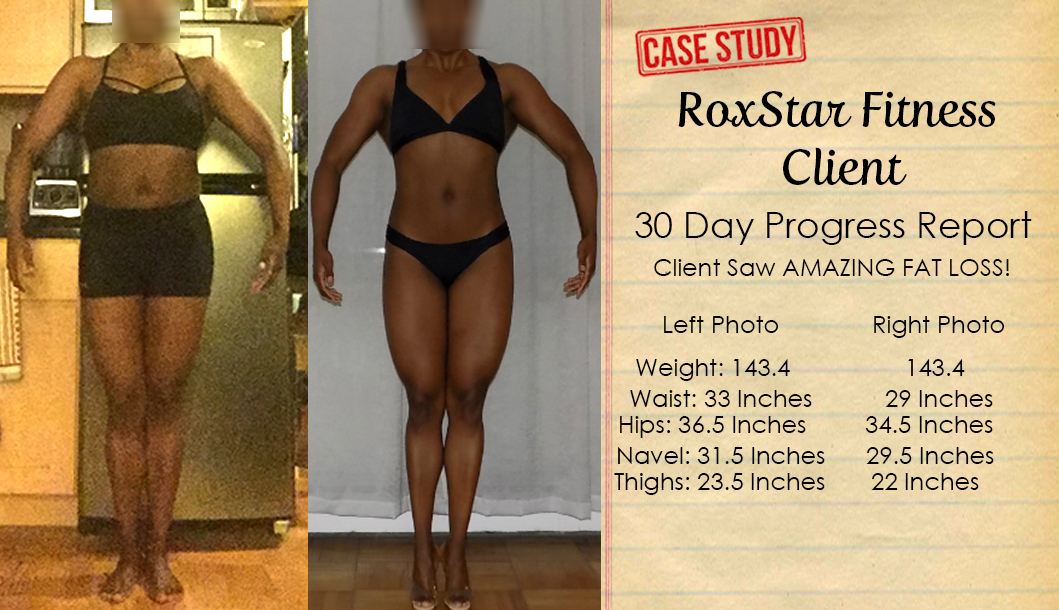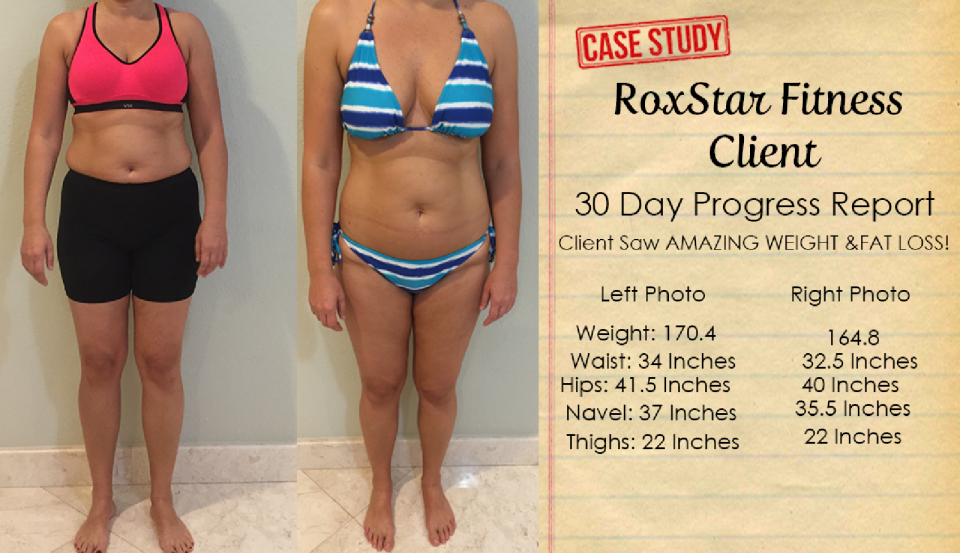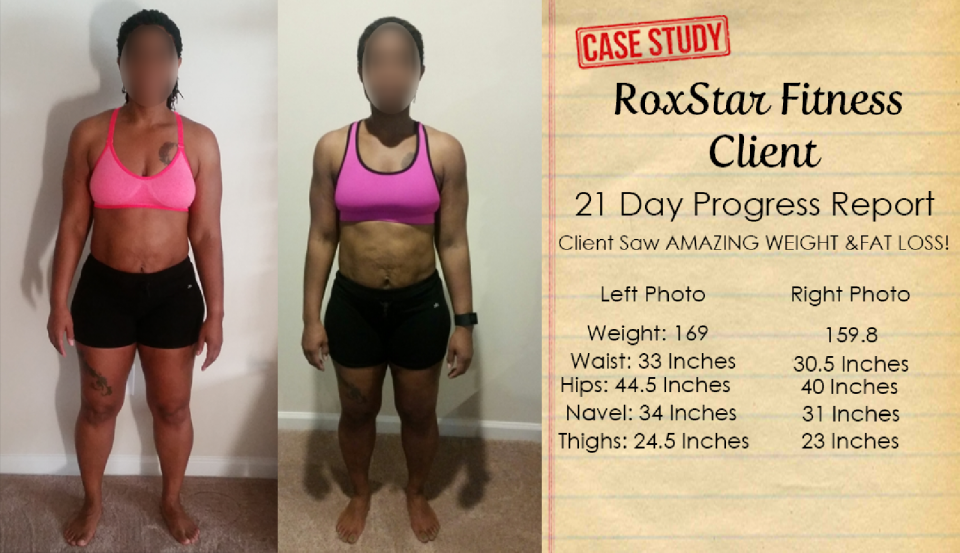 Now it's YOUR turn to experience similar amazing results through a fully designed, easy to follow, challenging, RESULTS DRIVEN fat blasting, muscle toning training and flexible diet program!

Who is This Program PERFECT For?
Those looking for a program that they can immediately access and get started right away with.
Those looking to REALLY AND TRULY dedicate themselves to the work it takes to change their bodies in 21 Days.
Those looking for a way to jump start a longer term plan of continued fat loss and body transformation.
Those wanting motivation, support, and accountability as they follow the program through a private group - and access to me!
Those CRAVING to find a plan that is easy to stick to, and follow through with.





Who is This Program IS NOT For?
Those looking for a quick fix, magic pill, or miracle program.
Those NOT REALLY ready or willing to dedicate themselves to the work it takes to change their bodies in 21 Days - or at all.
Those who want everything the easy way, and won't really give their all to the plan.
Those who want everything for free and not willing to invest even just a small amount in themselves and their goals.
Those who give up too easily, quit after a week, looking to spot reduce, and don't want to acknowledge that reaching your goals will take WORK, regardless to the plan you follow.





Here Are 5 REASONS WHY What You've Been Doing Isn't Working And How My
Trim 21 Program Can Fix Them

Reason #1 - You're Lacking An EFFECTIVE Plan
Here's the thing... You can't keep doing the same thing over and over, and expect a different result.
The problem with what you're doing right now is that your body is used to your program. Another thing that could be happening is that a lot of folks think muscle confusion is this magical thing, and they start changing their workouts too soon.
True progress is rooted in SCIENCE and driven by results-based EVIDENCE.
And that's what's the undercurrent behind every program I create. And also why my workout programs are so effective.
Solution: Trim 21 takes the guesswork OUT of the equation for you.
So you can now go on autopilot, and trust that you're following a program that has gotten results for so many others. This is not to say that things will happen QUICKLY, but it is to say that if you use all the tools at your disposal through the program, you too can see some positive changes in your body, mind, and life.
Reason #2 - You're Not Eating Enough
I hate to break this to you, but the fitness industry has LIED to you!
You've been conditioned to think that starving yourself and eating super low calories, with super restrictive dieting tactics is the way to get results.
But the truth is that the OPPOSITE is true. You must EAT to be lean. Food is your greatest ally in this game - and eating enough (even though you're in a deficit) is crucial to your fat loss success.
Solution: Trim 21 allows you to eat in a way to see results, all while not having to starve yourself lean.
You'll be so amazed by how much you actually get to EAT on this plan. And we're here to answer your questions and concerns when it comes to your meal planning and set up. Most of all, with the exclusive on-demand nutrition coaching programs we have for you, you'll dispell the myths behind what actually gets you long-term results with your diet. All while letting you safely explore what's right for YOUR body.
Reason #3 - Your Diet Lacks Variety & Is Too Rigid
This next point kind of feeds into the one above.
Because you've been taught to be SO restrictive when it comes to your diet, you have a fear of adding variety and flexibility to your eating.
This leads to you eating the same boring foods all the time. And can be one of the root causes of you bingeing on the stuff you try to stay away from.
This is no way to live! And it also doesn't teach you much about how to maintain your progress long after you get results.
Solution: Trim 21 allows you to ENJOY the process of eating to be LEAN.
Our approach to your nutrition is based on a carb cycle, and an "if it fits your macros" set up. So not only do you get to enjoy the foods you crave and love, you begin to learn how moderation is the key to success.
Additionally, you'll start to see that carbs and fats are NOT the enemies. And that all foods can have their place in a well-rounded healthy lifestyle. You'll start to feel in control of your hunger, your thoughts around food, and feel at ease as you stop starving yourself and start living and eating like a normal person again.
Reason #4 - You Lack Vision & Motivation
I get it... It's super hard to stay motivated when everything you've done up to this point has failed. In fact, you feel like you've been trying and failing at this forever - and you want to just get things right again.
It's hard to reach a destination with no plan.
And it's even harder to stay on the path to your success without vision and focus.
Solution: Trim 21 will give you the BOOST you need, and keep you inspired along the way.
When you have a plan in place that you don't have to think about, it makes it so much easier for you to feel rest assured and follow it.
When you're surrounded by other women who are taking steps to better their lives and their bodies... You too realize what's possible, and feel inspired to do everything in your power to ensure your results.
Each week, you'll get on a phone call with me to discuss 3 important things:
What breakthroughs and triumphs have you experienced?
What obstacles or questions do you have?
What's 1 thing you're grateful for this week?
With this kind of focus on the positive, you'll have the tools you need to keep pushing, keep striving and keep working towards your desired results.
Reason #5 - You Lack Accountability & Support
Let's face it, if you could police yourself, you'd already be successful.
If you were able to answer to YOU, and be honest about the effort you're putting in, and how you're showing up... You'd already have your dream body!
But something is lacking, and it's the fact that you're out there all alone.
Solution: Trim 21 will give you the opportunity to connect directly with me, my amazing Success Coaches, and other RoxStars in our community.
Each week, you're advised to check-in using our weekly progress tracker. You'll be able to be inspired by the changes you see in your measurements and pics from week to week.
If things are stalled, we can also have a discussion over our group calls, or in our private forum about what you might need to do to tweak things for progress.
In this process, you have someone to answer to and you have women who understand your struggles in your corner.
Never feel alone again in this process. We're here to help, to guide, to motivate you, and... To keep you 100% accountable.
Trim 21 is NOT Just an eBook!
It's a FULLY GUIDED Self-Paced Training & Nutrition Program Rooted in MENTORSHIP
As a veteran coach and mentor, I feel it's my duty, passion, calling and obligation to get you results!
So many fitness programs out there offer a passive/hands-off solution to their audience which might be very good for getting results initially but fail to offer the support for long-term success.
EVERYTHING WE DO at RoxStar Fitness is about the longevity of your results!
And impacting your body and your life in a positive way - through your fitness journey.
So for that reason, I wanted to offer MORE than just yet another eBook on the market.
Instead, what I created was a program that allows you to download everything you need at the tip of your fingers.
And, gives you the freedom to go at your own pace.
But more importantly, Trim 21 also opens the door for you to get unparalleled support by way of our own private "Facebook-inspired" social network (right on our very own site).
Additionally, you have the option to check in weekly with our progress tracker, AND the opportunity to hop into one of our weekly LIVE group coaching phone calls to speak to me directly about your progress!
Guess what? I'm not done yet...
I'm going to give you the opportunity to learn some valuable tactics from me (some of the very stuff I teach my actual VIP clients) about how you can do your nutrition better and smarter.
And finally, start seeing REAL RESULTS!
How successful would you be with full support to keep you motivated and accountable every step of the way?
Let's take a closer look at how I'll deliver all of this directly to you.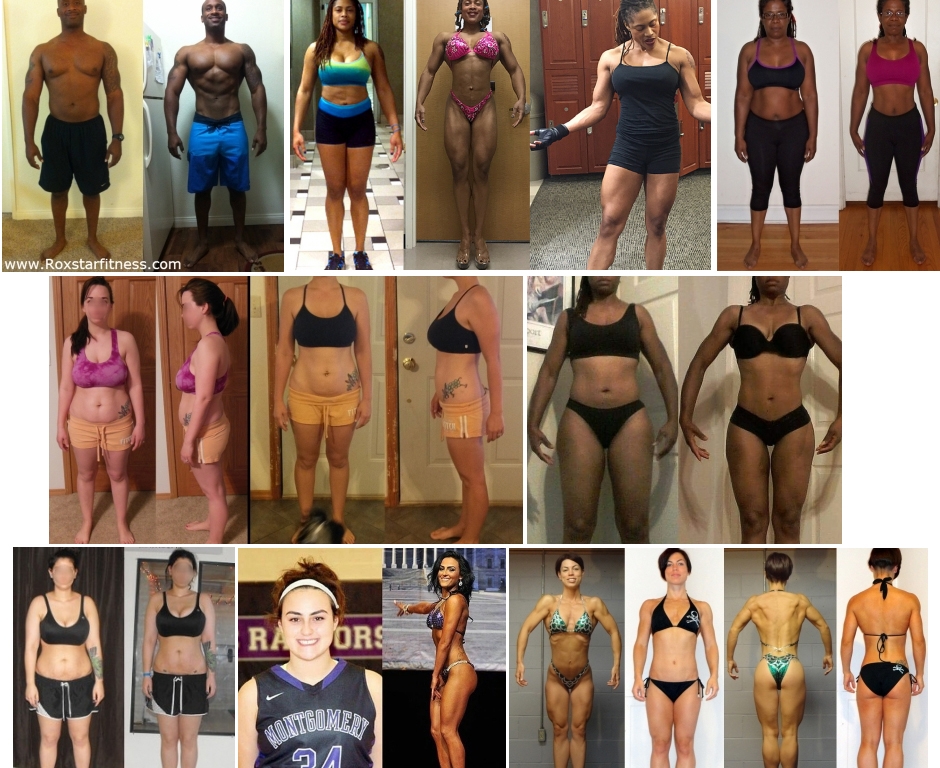 Here's What You Get When You Get Started In This Fat Incinerating Program...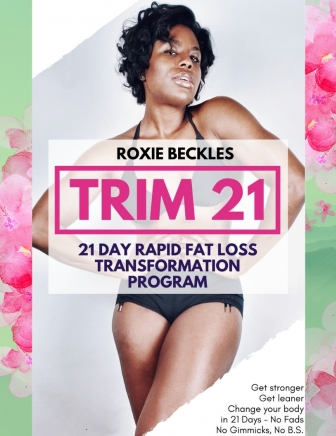 INSTANT ACCESS to this 50 page eBook with your fully designed training schedule, workouts, and IIFYM carb cycle nutrition guideline.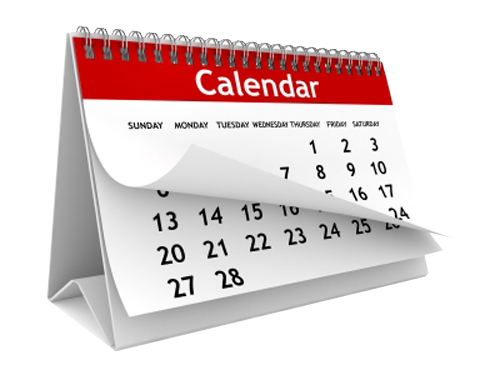 A FULLY DESIGNED 6 day training program schedule that can be modified to fit your availability and lifestyle. Cardio and Weights spelled out - so you can go on autopilot & follow the plan.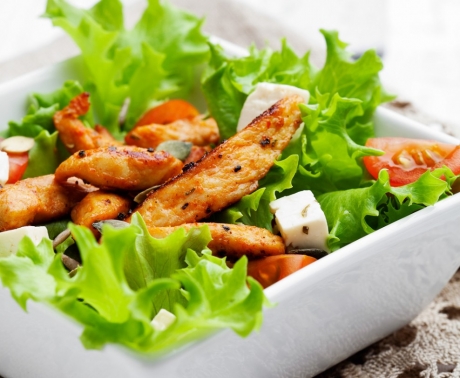 21 Day Fat Shredding Solution IIFYM Flexible Dieting Plan which is a completely customizable approach to your nutrition, giving you the EXACT calories and macros perfect for your body and goals. All you need to do is track your food - I show you how!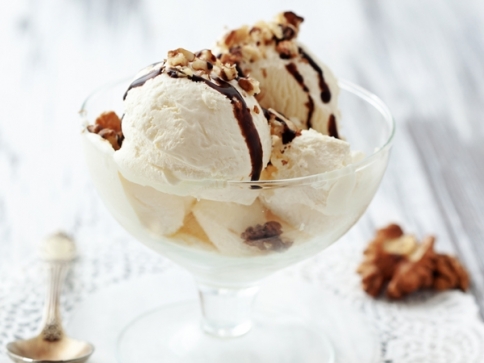 A CARB CYCLE meal planning set up that includes high fat/low carb days, 2 high carb days, a guideline about how to add weekly cheat meals, & a complete list of a variety of food choices to have on your plan - at will! Including choices for vegans & vegetarians.
7 HEART POUNDING, muscle toning, lean building, calorie torching fully designed workout programs with EVERYTHING spelled out. All the exercises, reps, tempo, sets, and rest periods put together in a way to get MAXIMUM results in MINIMAL time.
Weekly Progress Tracker so you can keep your eyes on the road ahead, and stay inspired while closely tracking your progress along the way. Keep a realistic eye on your progress with Roxie there to give you feedback and more.
Amazing support in our Group Coaching Phone Calls!
Never feel alone in this process again! Your success is a breeze when you have a community behind you. Touch base with Roxie weekly in our group coaching check-in phone calls.
Connect with women just like you in our PRIVATE Social Network. We have an amazing community space on our site where you can stay inspired with women in the RoxStar Fitness family, as well as connect with our Success Coaches there to cheer you on and motivate you to the next level.
Enrich your knowledge around nutrition with 2 exclusive meal planning eCourses. We'll show you exactly how to set up your diet & how to enjoy freedom on your plan - while getting results. You have access to two amazing quick on-demand video eCourses.
Your PERSONAL GROWTH Matters
So I'm Including a Few
FREE Bonuses for You...
Check These Out!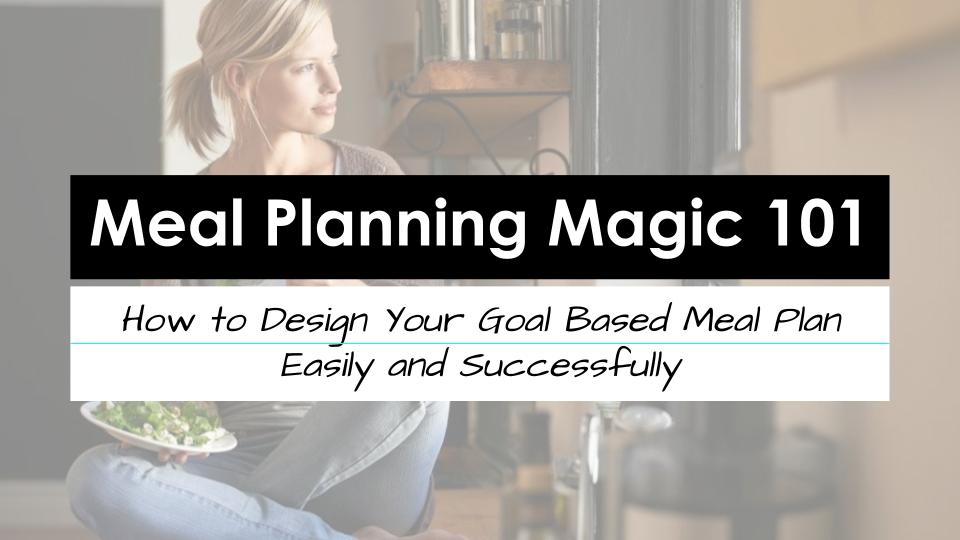 Bonus 1: Step Up Your Meal Planning & Design Knowledge
As you know, diet is the MAIN driving factor behind your success. This program is based upon an IIFYM approach. I've given you the macros to follow, but now, I want to ensure you know how to track this properly using My Fitness Pal.
In this exclusive bonus 40-Minute on-demand video lesson, I'm going to teach you step-by-step how to create your own flexible dieting meal plan based on the macros and calories from our program.
I'll also teach you how to have total freedom in your diet, and how to better track what you eat to ensure inspiring results.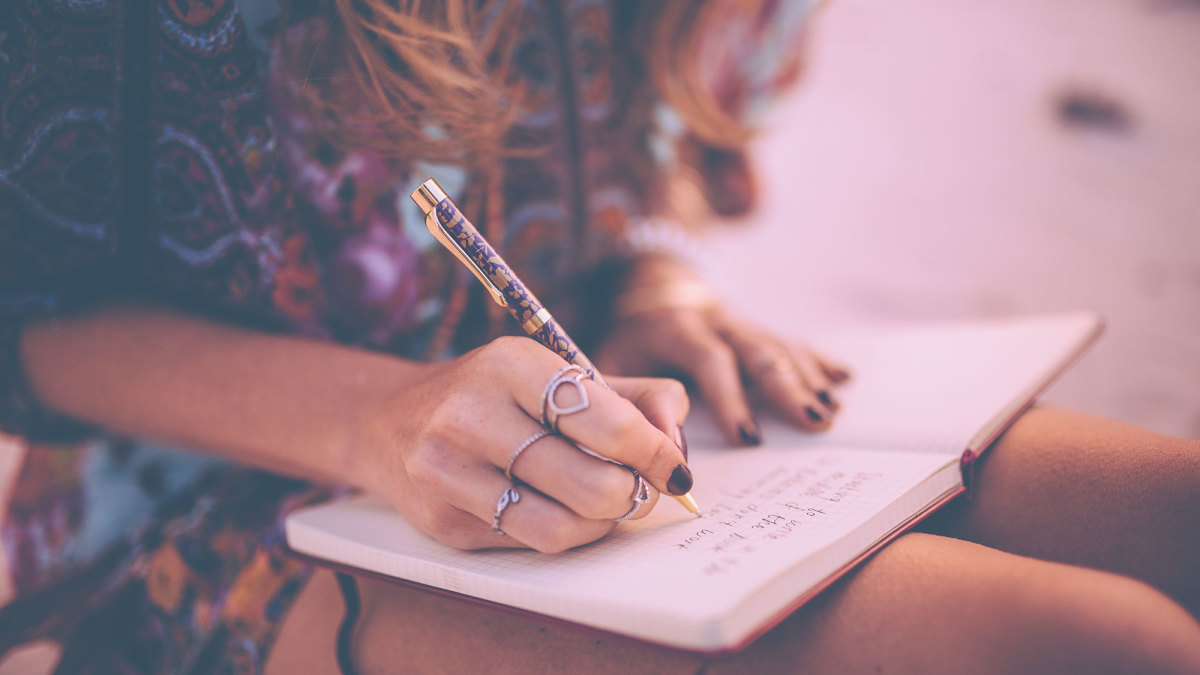 Bonus 2: Track Your Stats With Your Own Personal Tracker
Progress should motivate you, and the numbers don't lie. Throughout your time on this program, record your progress! From weight loss to measurements, let's keep a realistic pulse on the changes you're seeing.
You'll have your own personal profile where you'll be able to go back to time and again, and see your progress visually on charts and graphs. Helping you to stay motivated as your numbers change, and stay realistic along the path of your fitness journey.
Nothing leads to even more results than when you have an amazing community of support behind you - motivating and pushing you on!
You will have direct access to me, and our amazing network of other RoxStars who are in the gym, and in the trenches, JUST LIKE YOU!
Taking one step at a time, one meal at a time, one rep at a time, day in and day out dedicating themselves to their success. So now, you can harness the power of this amazingly supportive environment and ensure YOUR success!
This is a PRIVATE SOCIAL NETWORK ON OUR WEBSITE - reserved exclusively, and ONLY, for those who have purchased any one of my stand alone training and/or nutrition programs.
So no Facebook needed, no spamming, no nonsense, no drama, no BS! Just pure focus, motivation, assistance, and support - 24 hours a day!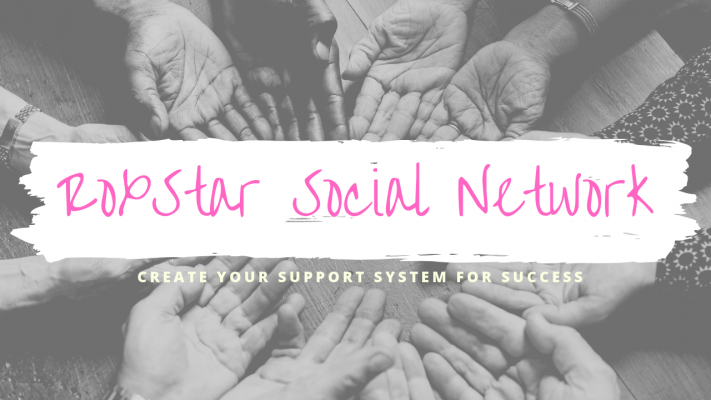 Bonus 3: Get Support in Our Private Community
Bonus 4: Exclusive RoxStar Fitness Nutrition Intensive -
How to Eat Out At Any Restaurant Without Blowing Your Diet
Being able to master integrating your fitness goals with your lifestyle is a MAJOR component of long-term success.
In this 40-minute on-demand video lesson, I want to give you permission to be NORMAL in this process.
To understand that eating out, being social, and enjoying eating with others is not only expected but a part of your overall fitness lifestyle. Let me teach you the tools you need to be able to enjoy cheat meals and dietary freedom – without blowing your entire diet.
I've also included some great downloadable resources and an inspiring 12-minute audio coaching session to help you to stay focused, and guilt-free, while adding freedom to your plan.
Bonus 5: My Ultimate 4 Principles for Fat Loss Report
Keeping your mind on the right path towards your fat loss goals is important to me. And giving you the tools you need to keep a REALISTIC view along this journey is EVEN MORE crucial.
For that reason, I'm throwing in my exclusive report The Ulitmate 4, which has been downloaded by over 2000 women from around the globe! And it's available to you for instant download!
What you're going to walk away with are my top 4 principles that drive fat loss, and are the keys to success for any woman looking to change her body.
These are principles that you can apply for your entire fitness lifestyle to help you to not only get results - but keep them in the long term.
A FEW MORE EXTRAS!
But wait - there's more! Tap into the power of your FEMININE ENERGY, and watch your lifestyle transform along w/ your body...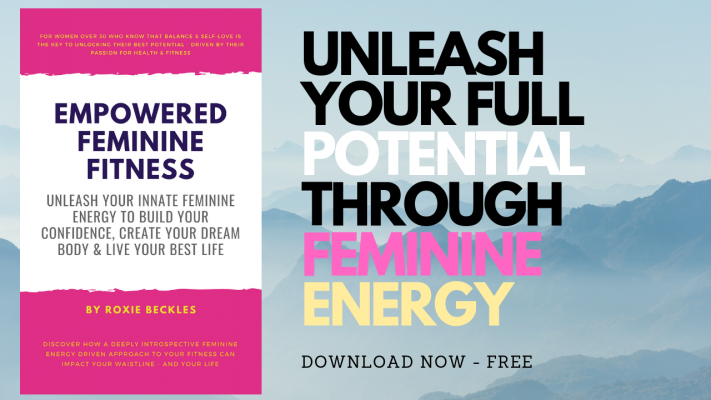 Extra #1: Download a FREE Copy of My eBook
Empowered Feminine Fitness
What Would Your Life Be Like If You Had The Body of Your Dreams?
And at the same time, you had the type of confidence that could rule the world – and conquer your wildest dreams?
Ladies, it's time you take control of your body and your life.

It's time you rewrite your story, and live your life on YOUR OWN terms!
Inside of you, there is a woman that is SCREAMING to get out.
To conquer her goals and live her best life. A life that puts her on the pathway to not only sculpting her dream body but embracing fitness as the cornerstone to living a life that is balanced and fulfilled.
You're the type of woman who always puts everyone else's needs first.
BUT NO MORE!
You want to change this.
Your sanity, health, dreams, goals, and family depends on this. Depends on you giving yourself a fighting chance to live life on your terms – and feel incredibly fulfilled along the way.
Empowered Feminine Fitness is all about teaching you how to tap into the innate power of your feminine energy.
And how by doing that, not only will you start to live your life on your terms, but you'll finally be able to conquer your fitness goals, lose that weight, build your body, all while doing it in a way that is sustainable.
This inspiring eBook will also give you the tools to learn how to finally put you first. In a way that is selfless, empowering, nourishing to your soul, and allows you to step into your best version of self.
Confident, radiant, fit, and in complete control of your destiny.
It's a fitness approach like no other, as it considers the totality of your life and who you are at the core, all while teaching you how to integrate this into your fitness lifestyle and goals.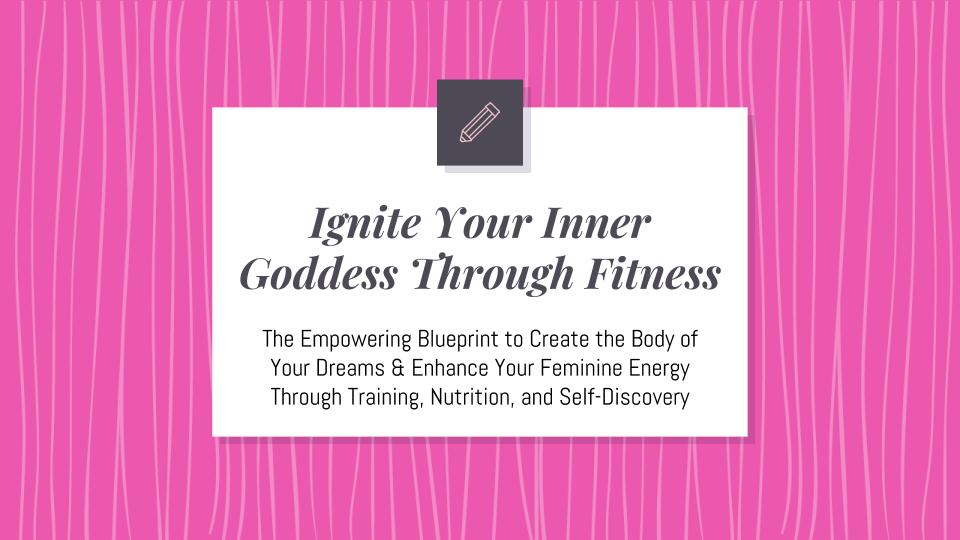 Extra #2: FREE Masterclass - Let Me Take Your Fitness to a WHOLE Other Level Now!
Learn Exactly How Tapping Into The Power of Your Feminine Energy Can Change Your Body and Your Life
In this 90-Minute Coaching Class we are going to tap into:
Getting deeply connected you to what's been holding you back up to this point, and exactly what you need to do to finally drop the weight – and change your body for good.

Develop tangible and inspiring goals that you will CONFIDENTLY accomplish 8 weeks from today – I'm going to PERSONALLY walk you through the process step by step.

I'm going to teach you how to set up your training and diet to MULTIPLY the results you want, get unstuck, and finally start feeling EMPOWERED in your workouts once again.

Finally, I'm going to unlock for you the actual tools you need to be able to build your confidence, rewrite your personal story, and how taking control of your fitness is the key to creating a life you love.
After the class, you'll be invited to experience my FREE 7-Day Empowered Feminine Fitness Bootcamp Intensive.
You'll come out of this experience with a greater sense of who you are as a woman, and what it is that is truly driving you to strive to the next evolution of you that awaits just beyond the horizon for you.
Ok, ENOUGH Talking!
Are You Ready to Get This Fat Off in 21 Days With Me?!

FREQUENTLY ASKED QUESTIONS...
A: NO absolutely not! I designed the program with the gym "in mind", but I know everyone's training situation is different.

And that's exactly why overall the plan can be done from either the gym, or the comfort of your own home (with just minimal equipment).
I've provided my exclusive Exercise Exchange List to make it even easier for you to swap out moves as you need to - yet still hit the body in the same way as the plan is designed. So this gives you the ultimate freedom, and confidence to be able to complete the program successfully.
Q: Do I need to belong to a gym to complete this program?
A: In general, I created this program for women who know their way around the gym. So I am expecting you to have at least 1 to 2 years of experience in the gym. And you are very confident in knowing your way around or performing basic moves.
Q: I'm a beginner, is this program ok for me to do?
A: So we are trying to IDEALLY get in there as often as we can, murder the workouts, and get the best bang out of our time over the 21 days planned out.
However, not everyone can hit 6 days, and that is OKAY!
In the eBook, I tell you that if you need to adjust things to fit your schedule - you can do so. Just make sure to hit all the workouts as planned about once a week (some workouts you will repeat twice in the week - doing it just once is fine).
As long as you work your diet, and when you are in the gym you give it your all - you should be fine.
As far as workout duration, on average it will take about 60-90 mins TOPS to complete them. It all depends on how long you take to complete the sets, how long you rest, etc.
Q: How many days do I need to workout? How long are the workouts?
A: Each of the exercises that you see on the program is linked to a video tutorial.
Over the last few years, I've gathered a pretty extensive private collection of videos from all over the web that I've kept for reference for clients. These videos instruct how to perform each move very much like how I like to instruct my own clients in the gym.
I firmly believe in using available resources where appropriate to save time – if it ain't broke, don't fix it.
Thus, most of the videos are NOT of me – and I did not record these videos. But each one is RoxStar approved. And each shows you how to properly execute all the moves on the program.
Q: Are there video tutorials with this program?
A: Any questions you have or assistance on any level should be directed to our private social network group. Or you can hop into one of our weekly group coaching calls!
I am online to help you out daily, as are my success coaches. And our network of amazing RoxStars are there to motivate and support you as well.
Q: What if I have questions about the diet or training?
A: Absolutely, in the book, I tell you exactly what you can do next once you finish the program.
This includes suggestions about how to do a quick deload, and then jump in for another round, and even a special invitation to try one of my other amazing training and nutrition programs perfect as a follow up to this one.
Q: Can I do this program for longer than 21 days?
A: The way I've set things up is totally easy to follow, and allows for a ton of variety.
I decided to give you more of an If It Fits Your Macros (IIFYM) approach with this nutrition plan. That means the nutrition is based on macros and calories - you then need to track your foods and create your meal plan (I show you how!).
I give you the EXACT easy to do formula to first find your calories, and then I have divided the rest of the set up based on caloric ranges.
So let's say you calculate your daily fat loss calories to be 1720 cals per day. You would then go to the IIFYM set up range for 1700-1899 calories per day, and follow the macros I set for that range.
You can use something like My Fitness Pal to simply track your foods - eating whatever you wish. Your only goal is to meet your daily calories first, and then a close ballpark range with the macros.
For maximum variety and special considerations, I have included a list of some example food items that you can choose from to make the plan as varied as you want, and to fit YOUR palate.
The nutrition approach is also set up as a carb cycle, which is one of the most effective ways to drop fat fast!
Q: What is the diet plan like? Is it easy to follow, and what if I have special considerations?
A: Honestly, this all entirely depends on YOU. If you are consistent with the program if you REALLY AND TRULY apply yourself...
If you follow the meal plan set up to the letter. If you are patient and do everything you can to put your all into the workouts... You should see some positive changes.
Now, I'm not promising that you will lose a TON of weight!
In fact, fat loss hardly happens that way.
Oftentimes the scale will change minimally, but your measurements will come down dramatically, your clothes fit you better, you start looking more toned and defined - and others notice all of this as well.
That's because for many of you, you might be seeing that you are putting on (and for more advanced folks - KEEPING) lean muscle, all while losing fat at the same time.
And it's that very reason why I have encouraged you in the book to consistently take measurements and pictures to truly monitor the changes you may see - vs relying on the scale.
Q: Will I REALLY see changes in 21 days? Doesn't it take longer than that to change the body?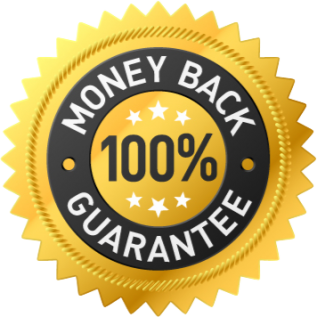 Try My Program RISK FREE With My 21 Day Money Back Guarantee!
Ok so, here's the thing...
I am SO confident in the efficacy of this plan, and that it is an effective program if you really apply yourself, that I'm willing to put MY neck on the line for you.
I am offering you a risk-free period of 21 days to try it out and see exactly how it will work amazingly well for you! If you feel I haven't lived up to my promise, then feel free to return it.
IN ORDER TO GET THE REFUND YOU MUST MEET THE FOLLOWING REQUIREMENTS:
You need to have come into our private social network and introduced yourself.
You need to have submitted your starting photos and measurements in our tracker.
You need to have begun the program and SUCCESSFULLY TRACKED YOUR MEALS FOR 21-DAYS!
When tracking your meals, you need to have actually come close to the numbers we've laid out on the plan.
You need to have started your workouts and reached out to us with any questions you have.
You need to submit your progress in our tracker once a week.
You must attend at least 3 of our group coaching calls.
We basically want to see that you were an active participant in the program.
I am very confident in the product that I have to offer, and the experience I know you'll have. However, there are some folks who are tire kickers, who do not apply what they have laid out for them, or who don't bother putting in ANY effort while expecting results.
It's my goal to weed them out and to only offer my guarantee to women who are ready for change, and have genuinely tried it, applied it, and may feel this isn't right for them.
After you've met the following requirements, and we see proof of it, we will gladly offer you a refund within 21 days of your purchase.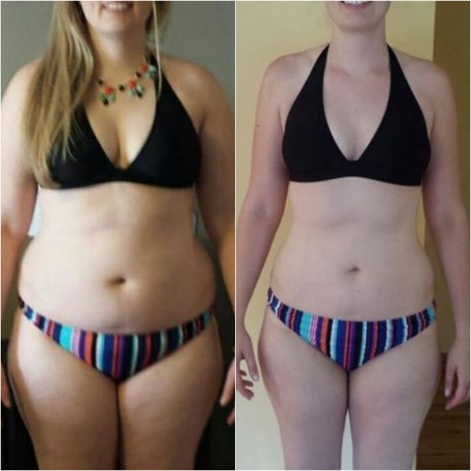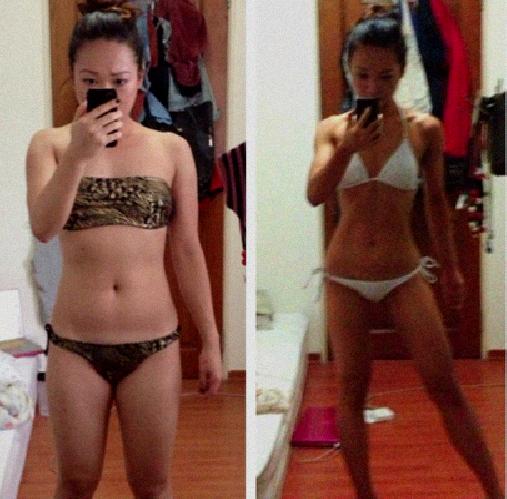 I Love This Program! I'm Feeling Stronger, Toned and Like Myself Again...
I couldn't be happier with my results from this program! I have lost 10 pounds, came down 2 dress sizes, and I can feel myself getting stronger every single week. I noticed a difference in much more toned my body was within the first couple of weeks. I've done two rounds already, and I plan on starting round 3 soon. Thanks so much Roxie for helping me to get back to feeling like ME again. This was the motivation I really needed to get back on track.
Sasha T. ~ Louisville, KY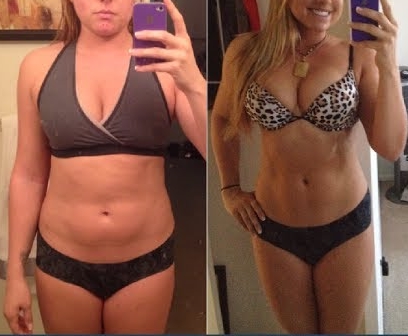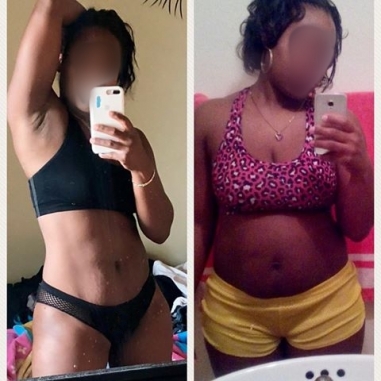 If you told me I could change this much in 21 days, I wouldn't have believed you...
What can I say? You read about so much stuff on the internet, it's easy to be skeptical when someone claims a program can get you results. But this one was different, and I expected to be. I'm not surprised! I've been following Roxie for a long time and I knew if anyone could get results she could! I've done one full round with 21 Day Fat Shredder, and I lost 5 inches in my hips, 3 inches in my waist, I'm seeing my abs, and the definition in my arms and legs are great!
Danielle A. ~ Sebastopol , CA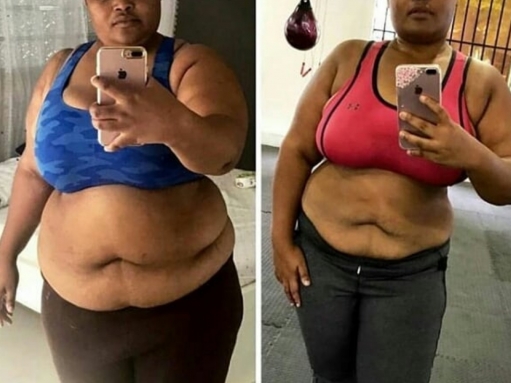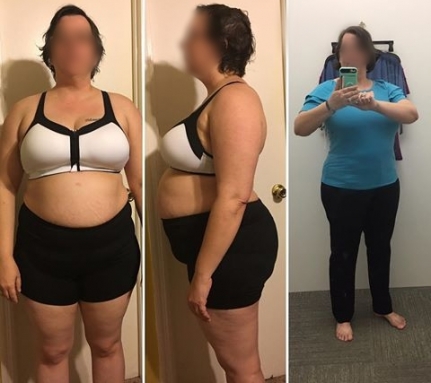 I'm feeling so much BETTER about myself when I look in the mirror...
Before I started Roxie's 21 day program, I wasn't in the greatest place mentally. But after I got started, and really put my all into following the workouts and diet to the "t", my body really started to change. I also started to feel more confident as the weeks went by and I saw my results. Roxie put together a program that's easy to follow, and helped me to take out the guesswork. That plus the support she gives & our private group really has been great. I dropped 9.5 pounds!
I've dropped from size 14 jeans to a 10, I'm so happy I could cry...
I started this program feeling really stuck for a long time. But, my friend was working with Roxie, so she suggested I give it a try. I'm so glad I did. I've done this 21 day program for 2 whole rounds, and I'm really shocked by the results. I finally got BACK into my size 10 jeans again, which have been sitting in the back of the closet for two full years. ROXIE IS THE REAL DEAL. And her 21 day program is worth so much more than what she charges. I'm so happy I found her, and this!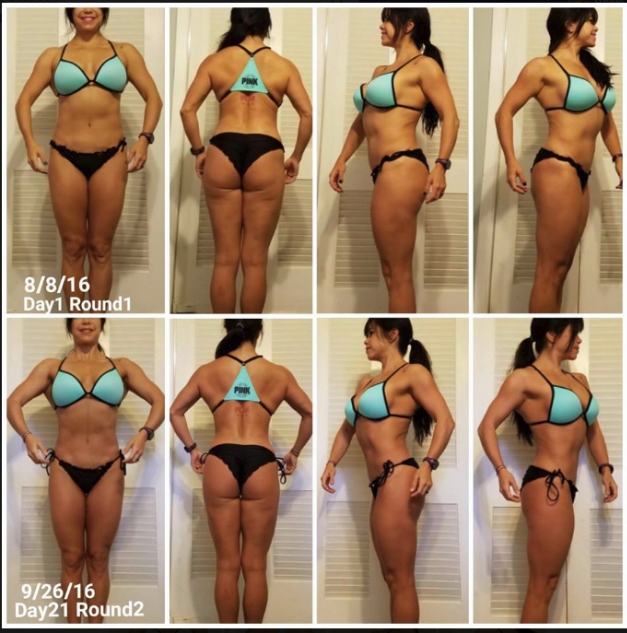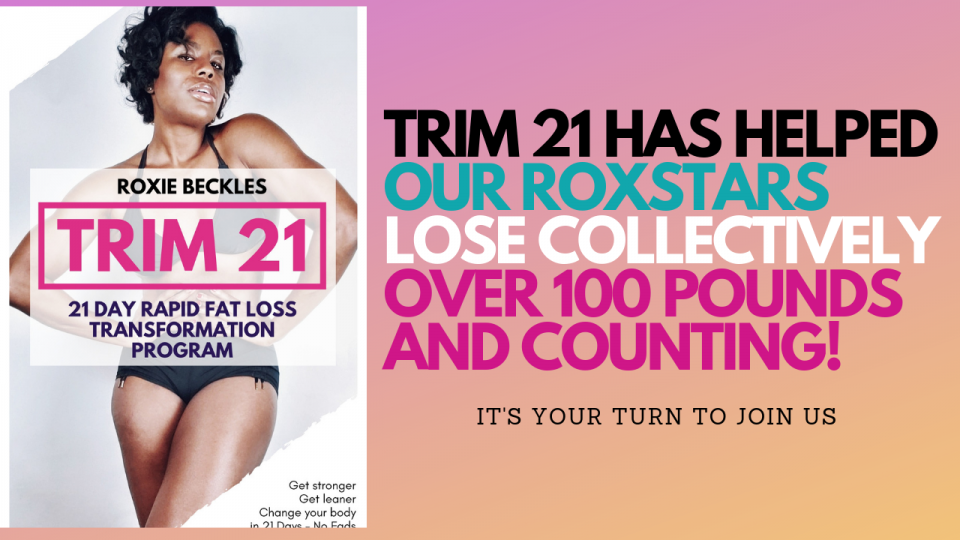 Ok, ENOUGH Talking!
Are You Ready to Get This Fat Off in 21 Days With Me?!

PS: You came here because you're still looking for the perfect plan to help you to reach your goals.
Now, I'm not promising that this plan is the end all be all of all fat loss programs, but what I am saying is that if you take everything I'm teaching you, put it into action, you follow the workouts, and meal plan, and reach out to me whenever you need help, that you too will see some amazing progress and changes in your body.
P.S.S: I want to implore you to not spend another 21 days doing things that just don't get results when you can finally do things that DO instead. A small one-time investment can and will do wonders for your fat loss efforts over the next 21 days - and well beyond as you establish the habits to see your changes stick around for the long-term.
With my 7 Day Money Back Guarantee, you have nothing to lose and everything to gain... So take the chance and get started today.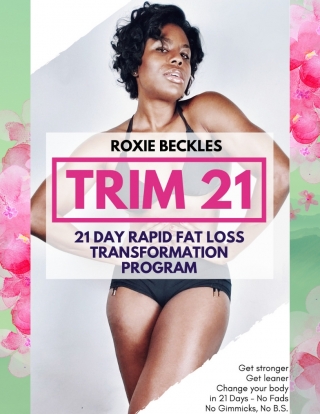 Legal Disclaimer: We are by law of the FTC required to openly disclaim our statement to you. Individual results may vary based upon your level of participation in the program. RoxStar Fitness, LLC. does not and cannot guarantee your results.
The testimonials on this site are all 100% real and accurate. However, it must be disclaimed that these testimonials are not claimed to represent typical results with the program. They are meant as a showcase of what the most motivated and dedicated clients can do with the program.

Your results may vary, and you may not get the same results when using this program due to differences in your individual exercise history, genetics, and personal motivation.